How did it all start?
We were long-term operators of a successful fleet in Far North Queensland servicing the school bus market, private charter, and corporate touring markets.
We just thought there was a better way to design a bus. 
So we built one ourselves. 
Read our story below….
Having worked in the bus industry in Australia for over 30 years we were getting more and more frustrated with the bus offerings available. 
Buses seemed to be full of compromises.
Some were well built but came at inflated prices.
The cheaper buses had questionable quality. These buses were made from cheap materials and definitely didn't seem to last. So while they may have been cheaper to purchase, you ended up paying a lot on repairs.
The buses on the market were difficult and expensive to maintain. It appeared no one was designing a bus so it could be easily fixed if something went wrong.
And support was patchy at best. It was difficult to find the right person to talk to about fixing an issue on your bus.
Finally, although great technological advancements were being made like driver assistance technologies, these weren't being made standard because of the fear of making the price too high.
So we decided to do something about it.
We started with a design philosophy. 
We wanted to design a bus with and 'And' not 'or' philosophy.
'And' not 'or' means we simply chose the best every time. 
For example, we chose to have the best in class Cummins engine AND a Thermo King air-conditioning unit. Stalatube construction AND high tech features like Mobileye and 360 degree cameras as standard.
The list goes on.
With this 'And' philosophy firmly in our minds the next step was to chose the key things we wanted a Challenger Bus to stand for. 
Using our extensive industry experience this was an easy choice.
We elected to focus our attention on ensuring we deliver:
A high quality bus made of the best materials.

 

A hi-tech bus that makes the vehicle easy to drive, manage and provides better passenger comfort.
Deliver the best support combined with easy maintenance to lower the cost of ownership for our clients.

 
So our Australian team set about delivering on these 3 key pillars. 
Every Challenger bus is high quality AND hi-tech AND has the best support with easy maintenance. 
All designed by Australians, for Australians.
You can read more about these 3 areas below but all we ask is that you put us to the test. 
We think you'll find our buses don't ask you to compromise on what you need to run a business. 
That's why we call it the 'And' philosophy. 
Greg Sloan has been involved in the bus and coach industry most of his life.
Completing apprenticeships in both Heavy Vehicle Mechanics and Structural Steel fabrication, Greg worked as a mechanic and body repairer for the family's bus and coach operations in regional Victoria. Taking the opportunity to buy out his family, Greg expanded the business into long-distance touring before purchasing businesses in Queensland and growing them into different areas of passenger transport. Using the knowledge and critical understanding of the industry he gained driving, repairing, and maintaining vehicle fleets across Australia, Greg launched Challenger Bus and Coach in 2017.
The concept was simple. As a bus operator, Greg wanted a premium product of superior quality and finish that was more durable to Australia's harsh and unique conditions, more reliable structurally and mechanically, and tailored to driver requirements and comfort.
Greg's background in driving means Challenger Bus and Coach vehicles feature, as standard, fatigue-reducing technology comprising proximity sensors and lane departure warning. His appreciation for driver comfort includes the installation of ducted air conditioning in the driver area, full cover blinds for reduced sun glare, and an ergonomically designed dash, ensuring operation is within hands reach without having to look down.
Additionally, Greg wanted to ensure Challenger vehicles offered exceptional life cost-efficiency, a guarantee of service throughout production, and personalised, responsive after-sales support. Greg's first-hand experience in the industry uniquely positions Challenger to offer a flexible approach to customer requirements and expectations, and a personalised service from production through to after-sales.
It's really simple: No compromises on quality.
We adopted the design philosophy of 'AND' not 'OR'
This means we simply chose the best every time.
For example, we chose to have the best in class Cummins engine AND a Thermo King air-conditioning unit. Stalatube construction AND high tech features like Mobileye and 360 degree cameras as standard.
Watch the video and see below for real examples of what we mean…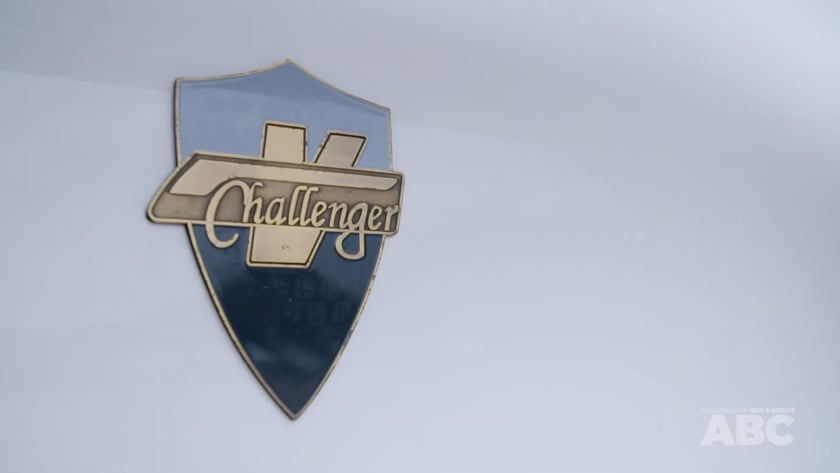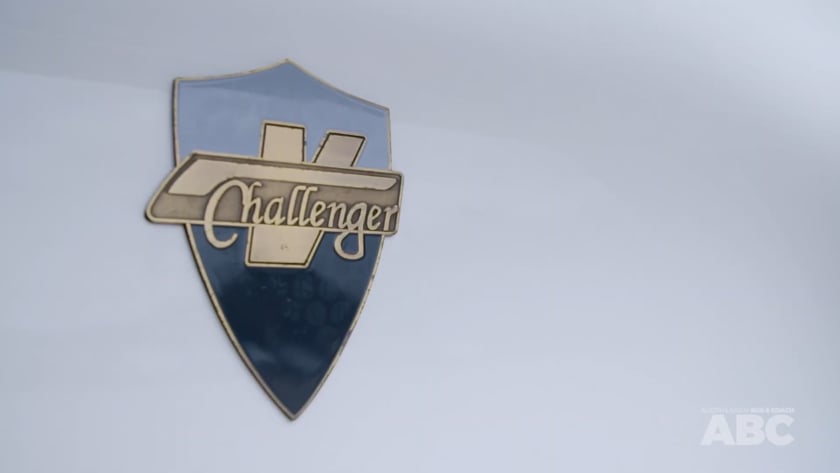 State of the art technology is STANDARD on a Challenger bus. 
That's consistent with our 'AND' not 'OR' philosophy.
This philosophy means we simply choose the best every time.  
We made 360 degree cameras AND Mobileye standard. Funtoro telematics AND crystal clear LCD dashboard screens standard. 
These are the decision's you make when you are building a bus to challenge the industry.
Best Support & Easy Maintenance
There are two things you need when you buy a Bus. 
Firstly, you need the best support in the event something happens. We think our Australian based team provide the best support in the market.
Secondly, you need a vehicle that has been designed to make it easy to service and repair. Read or view to discover how we designed Challenger Buses to be really fast and easy to service and repair.